summer
adult / youth leagues
Who:  1 adult and 1 youth make up a team
What:  *3 games – 2 person teams
            *$20.00 per couple per week
When:  Thursdays at 6PM at Watertown Bowl "18"
             – Starts May 28th / Ends: July 16th
League champions win a trip for 4 to a Milwaukee Brewers game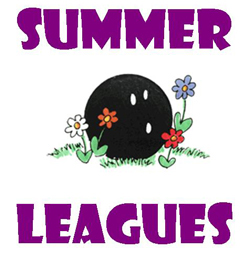 ADULT SUMMER LEAGUES
NOW FORMING!
Tuesdays or Wednesday at North
or Thursdays at "18"
at 7:30pm
Starts April 28th, 29th or 30th
9 Weeks
Ends June 23rd, 24th or 25th
$11 per week / 3 Person Teams
9-Pin Tap
Get 9 pins on your 1st ball – Get a strike!
Colored Pins Every Week
Get a strike with colored head pin – Get a free drink!
Extra Fun Added the Last Week!
Cash Prizes For the League Champions
Sign up now as a team or individual!!
League Request form